Lin Lyons' home page
I started writing html, at 81, in Feb, '23. After decades of assembler language, this is kind of fun. And easy. Well, starting is easy.
This entire page was less than 100 lines of html. (In assembler, that ain't enough to even get started.)
But there are no error messages. What you get is, "It doesn't work", or "It's not supposed to look like that." Less than helpful.
I'm trying to change a couple things. I accidntally stumbled on more DIV stuff, and After 2 months, it might start working.
However, I'm in the middle of renaming a set of files, so it's quite possible that a couple things won't work, until I finish.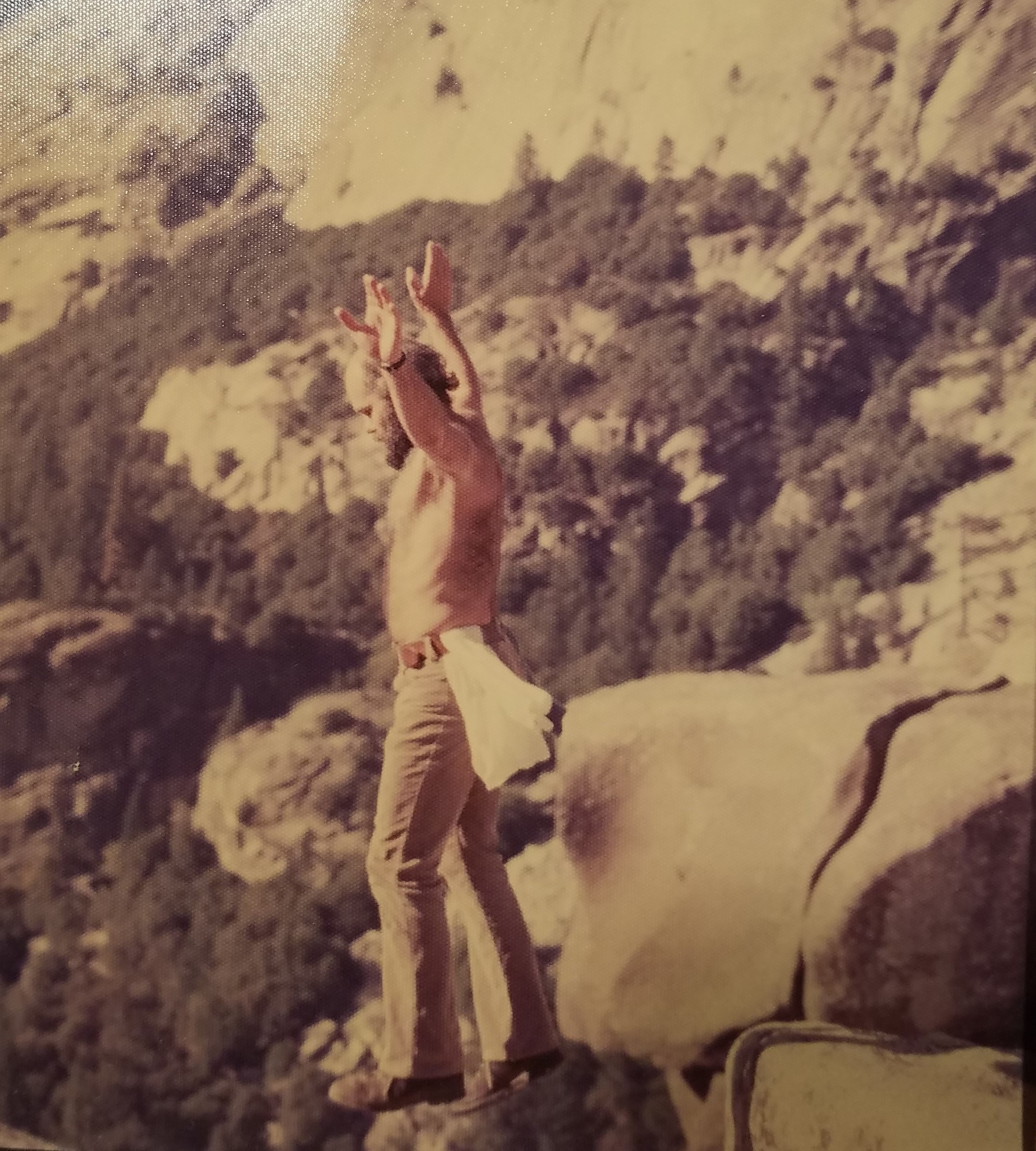 I've wanted to write html for years, so this is my vanity website. Just because I can. [Yeah, that's kind of a stretch.]
Flying my hang glider at Mt Hull. [Sadly, it was the last time I flew, because with a twice torn rotator cuff, I can't pick up my glider.]
And yes, that's me, jumping off the cliff in Yosemite. [It's the only pic I have.] Okay, there was a ledge I landed on.
(At this point, I suspect that I've used all 9 of my lives, and then some.)
These are some sites that I like and/or use. (So far, I think I'm going to stick with my yahoo email. We'll see.)
coffeecup.com ... my internet site host. They've answered several of my questions. I like them.
SPFlite.com ....... editor that looks like the IBM ISPF editor. [I do all of my html with it]
Z390.org ........... simulator that runs IBM mainframe assembler and COBOL on your (my) PC
https://www.sites.google.com/site/linlyons .................. my old bloggish site
https:/www.w3schools.com/html/default.asp ............... good html descriptions
https:/www.validator.w3.org/nu/ .................................. in-progress html checker